Chas Spradbery Appointed Official Miss Beds Photographer
March 30, 2008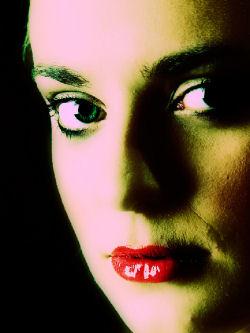 Chas of www.bestmodelimage.co.uk has been appointed as the Miss Beds official photographer. Chas will shoot all the finalists at Bedford Town Football Club on April 24th. The girls will be participating in a themed shoot similar to those you see on the cult TV programme America's Next Top Model.
Each contestant will model their evening gowns and eco-outfits, plus their Miss Beds uniforms.
The girls will also act as Cheerleaders alongside the football players and take part in a campaign similar to the Posh & Becks perfume shots. Chas will also shoot the grand final and guests will have the oportunity to be photographed with the models. Chas is delighted to win the assignment "I think we'll have alot of fun, Emma's really creative and has come up with some great ideas. I can't wait to create some fantastic images of the contestants with her".
I chose Chas as he's very skilled and highly motivated. I enjoy working with photographers who show enthusiasm, it creates a better atmosphere.
The models relax more and we get shots everybody's happy with. For some girls it will be their first time in front of the camera and we wanted to provide an experience they'll really enjoy and get them in the mood for the grand final.
---
---
Comment on This Article:
All HTML, except <i>, <b>, <u> will require your comment to be moderated before it is publicly displayed.
If you would like your own avatar displayed, read about comment avatars.