May 11, 2014
The Winner of Miss Bedfordshire 2014 and going to the Final of Miss England is
Jasmine Chavda, age 23, a Psychology Teacher from Houghton Regis: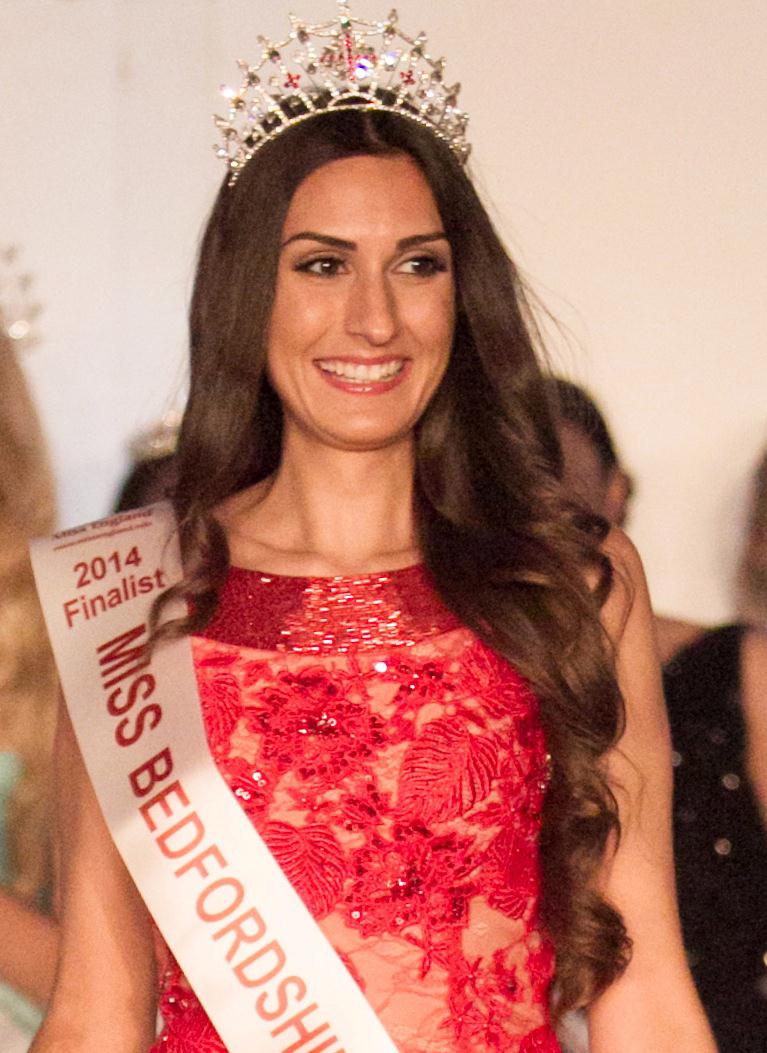 Runner up was Mwaka Grace Silunyange, 23 from Luton, with 3rd place going to Megan Bayliss, 19 from Barton Le Clay
---
April 2, 2014
Tickets for the final of Miss Bedfordshire 2014 at Luton Rugby Football Club on 11th May 2014, can now be reserved.
All tickets are being sold strictly on a first-come, first-served basis. Group bookings must be made at the same time, as add-ons cannot be guaranteed a place at the same table.
Seating will be at tables of ten or theatre style seating down the sides of the catwalk.
---
March 31, 2014
Following the pre-pageant meets, below are the 20 finalists selected to take part in the Grand Final of Miss Bedfordshire 2014 to be held on May 12th at Luton Rugby Football Club.
The Luton Rugby Football Club will be supporting the Miss Bedfordshire contest by hosting the event and the finalists will all have a chance to support the team and the players.
For details of the phone and text public vote, along with live results,
see Public Vote 2014.
---
May 13, 2013
The Winner of Miss Bedfordshire 2013 and going to the Final of Miss England is
Iesha Martin, age 21, a Dental Nurse from Bedford: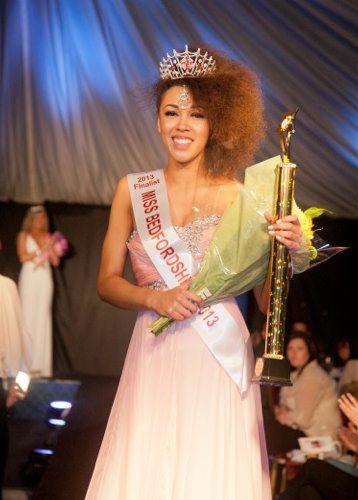 ---