Chas Spradbery photo shoot
May 4, 2008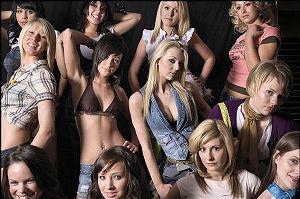 Chas Spradbery of www.bestmodelimage.co.uk spent four hours shooting all the Miss Bedfordshire contestants at Bedford Town F.C on Thursday 24th April to give all contestants a taste of the modelling industry.
Below is a link to view all of Chas's great work with the girls who modelled Miss Bedfordshire T-shirts, Bedford Town Football Kits, their eco-fashion outfits (which helped raise funds for Cancer Research) and their glamourous evening wear.
www.bestmodelimage.co.uk/miss/beds/
---
---
Comment on This Article:
All HTML, except <i>, <b>, <u> will require your comment to be moderated before it is publicly displayed.
If you would like your own avatar displayed, read about comment avatars.