Archived News
February 2008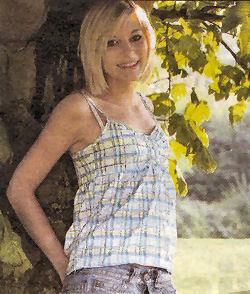 It's time to slap on your make-up and dig out your favourite party frock as Miss England launch their search for a Bedfordshire beauty to represent her county.
Emma Allan, Miss England's regional beauty pageant co-ordinator, is searching for 17 to 24-year-old confident and intelligent women to compete for the title.
Emma said: "I'd like girls from all over Bedfordshire to apply not simply from the area where the contest is being held.
"I'm also looking for small local businesses who would like to take advantage of promoting their products and services free in return for prizes for the winners.
"I'm especially looking for health and beauty, travel prizes, and an overall event sponsor."
This is the third successive year for Miss Beds; in 2006, Karlene Vardy took the title at Bellow's Mill in Eaton Bray and last year's winner was Anna Lovato.
The contestants this year will model evening gowns, eco friendly outfits to promote fashion re-cycling and perform a short talent spot or presentation.
Chapel 29 nightclub in Bedford will be hosting this year's competition in May and the event promises to be a spectacular show with local celebrity judges and health and beauty experts.
The Bedford Eagles will be meeting all the contestants and taking part in a professional photo shoot at their ground.
The girls will learn how to catwalk, learn interview technique and have a hair, make-up and gown consultation.
Beauty pageants are often a model's first stepping stone into the industry and are great fun.
Example success stories are Chantelle Houghton and Danielle Lloyd who are now national celebrities after competing in beauty pageants.
The closing date for applicants is March 1.
---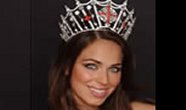 Are you a "confident, well-presented young lady" aged between seventeen and twenty four?
If so, Miss England would like to hear from you.
The beauty organisation is scouring the county for talent ahead of the regional heat to be held in Bedford.
Emma Allen, one of the organisers, said: "A lot of pageants are the first stepping stone into the modelling industry. Think of Chantelle Houghton or Danielle Lloyd, they are now national celebrities - so it's often a way of pursuing a dream. It's also a lot of fun."
---