Archived News
March 2008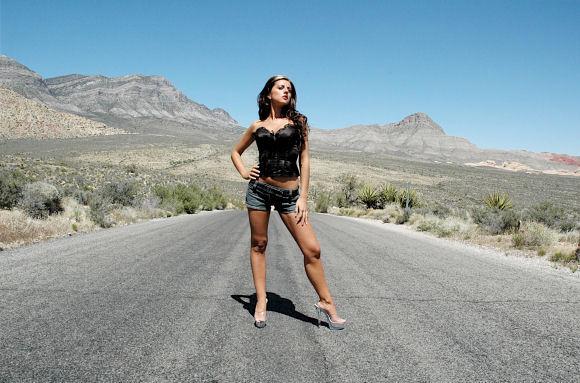 Nat Daly, beauty queen title holder of: Miss Teen Merseyside 04,
Miss Teen England 06(declined), Miss Hawaiian Tropic North West 06,
Miss Shrewsbury 06, The Face and Body of Wendy Vegas 08
Nat and her team will offer hair and beauty make-overs to all Miss Beds finalists. Nat is a professional beautician and hair dresser who co-owns her own top Liverpool Salon with fashion show and pageant expert Mum, Sarah Daly.
To book an appointment in Bedford for the grand final competition call 0151 709 5253, places are limited and will be booked on a reservation basis. You can also email admin at [email protected] to book.
Nat and her team will be staying at the Swan Hotel and can make-over finalists in their suite or at the football ground. Restyle, or wash and style plus full make-up is just £30.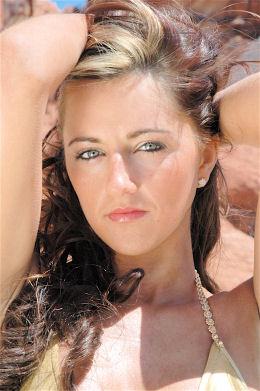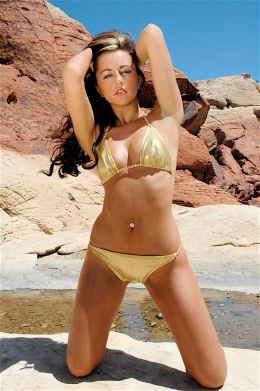 The finalists are parading before the end of season match game, if its bad weather their hair and make-up will be blown to bits so we advise a pre show make-over.
"As a beauty queen I know exactly how to prepare models. I'll be judging and it will be a different experience for me as normally I'm in front of the panel. I can so relate to the girl's and hope I can quell any nerves as well as boosting their confidence.
"I've been off the beauty circuit for eighteen months as I got engaged to footballer Neil Ashton, we bought a house soon after, so I've been busy nesting!
"I've competed in Miss England and it's a fantastic experience, one you'll never forget, but its hard work and you need stamina and to be able to perform at the highest pageant standard. Remember if you win, you could be in Miss World 08.
"I've worked in L.A, Las Vegas, Miami and in August I'm shooting for Maxim Peru in the Amazon Jungle. I'm living proof that beauty pageants like Miss Bedfordshire can open doors into the world of modelling. I'm only 5'5 and always knew I couldn't model on the catwalks of the world as a high fashion model!, so I competed in pageants and model searches. What I can do now is model lingerie, swimwear and do commercial shoots.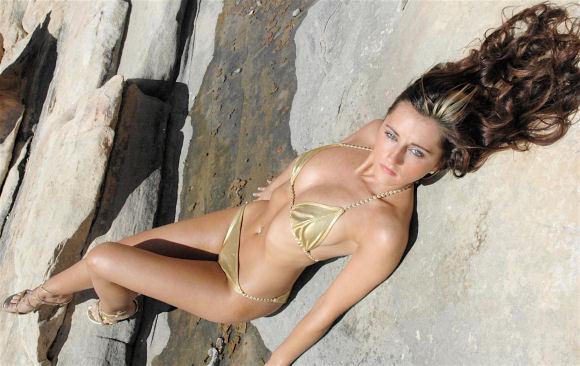 "It's all a learning process, you have to be tough and to be able to accept rejection, for every five competitions you may enter, you might win one. For every hundred castings or auditions you go to you might secure one.
"This business is not for the weak. It can also be expensive. My Mum's spent thousands on evening gowns, shoes, accessories and travel expenses over the years.
"Finding sponsors can also be difficult, but its just part of the industry and when you win, you forget all about that as money compared to happiness and joy doesn't compare. I've been lucky and had a great mentor and a supportive family. My Mum comes everywhere with me and when I'm in competitions she invites all my friends and family to cheer me on. It builds your confidence hearing their support.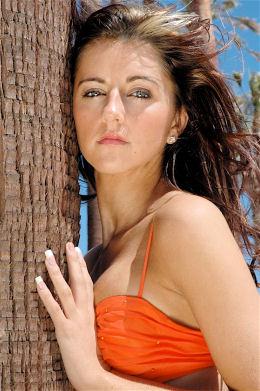 "I'm shooting with Chas of www.bestmodelimages.co.uk, the official Miss Beds photographer, while I'm in Bedford and also Joshua Cornejo. I'm really looking forward to getting back in front of the camera again.
"My tips are ensure you're groomed from head to toe. Make sure your gown is eye catching and above all flatters your figure whatever your size. Don't worry too much about your talent section, perform or present what you're passionate about; the judges will see your enthusiasm. Don't pretend to be a dancer or singer if you're not. If you're great at origami-show it!
"Most of all enjoy it, enjoy meeting new people, experiencing the world of glamour and photography and just be you. Win or lose, be proud, strut your stuff and show off while the spotlights on you."
If you'd like Nat to give you personal tips or beauty, clothes or competition advice, use the guest book and comment section. She'll get back to you personally as soon as she can.
---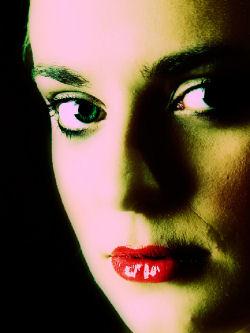 Chas of www.bestmodelimage.co.uk has been appointed as the Miss Beds official photographer. Chas will shoot all the finalists at Bedford Town Football Club on April 24th. The girls will be participating in a themed shoot similar to those you see on the cult TV programme America's Next Top Model.
Each contestant will model their evening gowns and eco-outfits, plus their Miss Beds uniforms.
The girls will also act as Cheerleaders alongside the football players and take part in a campaign similar to the Posh & Becks perfume shots. Chas will also shoot the grand final and guests will have the oportunity to be photographed with the models. Chas is delighted to win the assignment "I think we'll have alot of fun, Emma's really creative and has come up with some great ideas. I can't wait to create some fantastic images of the contestants with her".
I chose Chas as he's very skilled and highly motivated. I enjoy working with photographers who show enthusiasm, it creates a better atmosphere.
The models relax more and we get shots everybody's happy with. For some girls it will be their first time in front of the camera and we wanted to provide an experience they'll really enjoy and get them in the mood for the grand final.
---
Models and young girls of all ages need a healthy balanced diet.
Many celebrities and models featured in mainstream magazines are portrayed as waifs or fatties, so wheres the balance?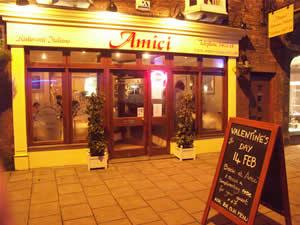 Amici have donated a superb prize for the winners of Miss Beds to experience a healthy eating plan Italian style.
Event manager and international choreographer Emma Allan said, there's nothing worse than watching a young woman push food around her plate. I've been to every type of meal available with models from all over the world and the majority feel they can't enjoy food, they are simply to conscienciouses of what they are eating but feel fine about overloading their system with coffee packed with caffeine.
Amici, and I have joined forces to show the girls that you can eat out and enjoy your food. Its been proven most men like a woman with a healthy appetite and so does Miss England.
One of the finalists this year is a curvy size sixteen and proud of her figure.
Carole Rommeno director of Amici will also be judging at the final of Miss Beds," We where delighted to be asked to cook for the winners.
---
Amici is a small traditional Italian restaurant in the heart of Bedford's historical town centre. With its relaxed and intimate atmosphere, it is the ideal setting for any occasion. Our food is freshly cooked to order by our chef, using the finest ingredients. I'm sure the girls will have a wonderful nutritious experience".
Contact Amici on 01234 340734.
---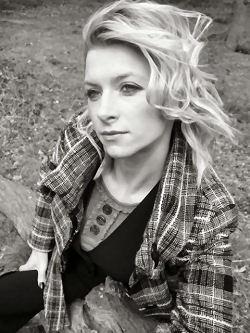 Model Mum Kelly George from Leighton Buzzard who was crowned Miss Beds in 2000 and held the title for six years before Emma Allan revamped Bedfordshire's regional heat, is to host this years competition at Bedford Town Football Club.
Kelly hosted the 2006 competition and event manager Miss Allan has nothing but praise for the twenty eight year old beauty.
Kelly is everything a Miss Bedfordshire winner should be, she is a shining role model for contestants, that's why I asked her again this year. She understands the process having been a beauty queen herself.
In 2006 we were so rushed, at one point the two of us were sitting outside the marquee under a tree editing the script, and Kelly just improvised whenever she needed to. Presenting is not the same as modelling; you constantly have to think on your feet, you're live asking questions you have no idea what the response will be. It can be very tricky but Kelly handles it like a professional.
She's Bedfordshire's answer to Cat Deely. Kelly will also be leading the girls in a pre-match parade at Bedford Town Football Club on April 26th.
It's the Eagles' last game of the season and all the finalists will be supporting the boys. Kelly will be on hand to calm their nerves. She will also be greeting guests in the evening when Miss England throw an end of season party for the Eagles, Media and Miss Bedfordshire finalists.
If you'd like to attend contact [email protected]. It will be a champange, strawberries and red carpet event.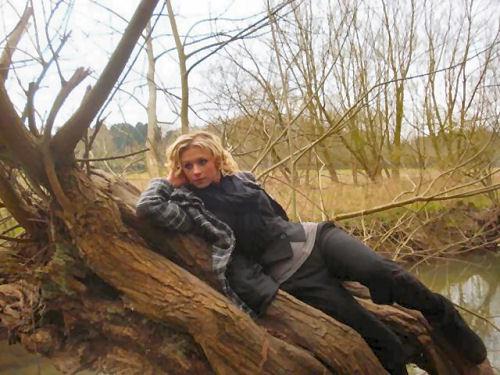 ---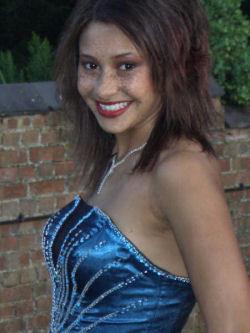 In 2006, Carla Stephenson, assisted Emma Allan in the production of Miss Beds 06.
This year Emma is trying to reform her team, Karlene Vardy, Miss Beds 06 has already joined the team as has last years winner Anna Lovato and Kelly George takes her place as host and judge for the second time working with Emma.
Carla is the only person I can't trace and I'd love to meet up with her again and have her model and judge at the contest.
She was a real Gem and a pleasure to work with, the only reason she never entered the competition was because she had a little boy and was studying at university to become a social worker.
We are doing a special model mums feature as all the girls who have won the title and competed in Miss England are now mums or expectant, thats something the new winner should watch out for as all the precvious winners seem to fall preganant within a year of winning the title!
If you know Carla please ask her to contact me on [email protected] as I really want her to be part of our team and take part in our photo shoots and events.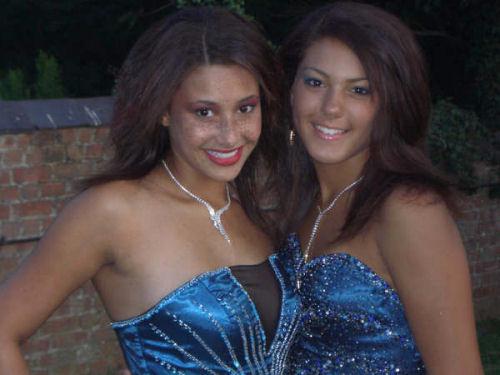 Carla is pictured at Bellows Mill in 2006.
---