Archived News
January 2009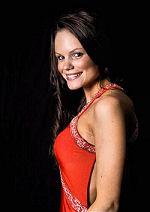 Entrants must be attractive, confident, charming, a good talker, unmarried, childless and aged 17-24.
Beds Beauties are being urged to polish their tiara and practice their pout as the hunt for Miss Bedfordshire 2009 kicks off. The winning local woman will automatically be entered into the Miss England contest and could earn a shot at the prestigious Miss World crown.
And the search has now begun for a local stunner who is not just attractive in face and figure, but has confidence, charm and good communication skills.
Although the Bedfordshire heat is still at the planning stage, organisers are already looking for unmarried and childless 17 to 24 year olds who live, work or study within Bedfordshire.
---
To submit your entry, please use the Miss Beds 2009 Entry Form.
If you have any questions, you can contact Rhona Shafik through the Miss Beds website
or phone her on 01162 773485 or 078 0196 6932. (½)
---