Archived News
April 2008
Hayley Sams from Sandy is the new Miss Bedfordshire after winning the crown in a beauty and talent pageant at Bedford Town FC's conference venue on Saturday night (slideshow of photos from the night below).
She was chosen as the pick of a field of 23 contestants, with 18-year-old Peta Simpson from Carlton, North Beds picking up second place and Natalie Reid from Dunstable in the bronze medal position.
During the evening, contestants had to impress the judges with their special talent, tackle a challenge which required them to construct an eye-catching outfit from recycled materials, and don evening gowns for the final glittering stages.
As well as the overall title, there were category accolades for Miss Personality, Miss Eco Fashion, Miss Talent, Miss Photographic, Miss Style and Miss Health & Vitality.
Category winners were:
Miss Talent - Holly Perello
Miss Eco Fashion - Sharee David
Miss Personality - Yasmin Levi-Bainbridge
Miss Photographic - Jade Tomlin
Miss Style - Jennifer Catchpole
Miss Health and Vitality - Lisa Hunthome
---
Congratulations to all the contestants, and thank you to everyone who took part in, and supported Miss Bedfordshire 2008.
Results and follow up articles with the winners coming soon.
---
Following tonight's Miss Bedfordshire 2oo8 final, the winner will be able to enjoy jewellery from Pyman Jewellers in Leighton Buzzard.
Pyman Jewellers, founded in 1919 has been an established jewellers for almost 90 years. Located in the traditional market town of Leighton Buzzard, the shop has successfully managed to retain its unique history and character.
Pyman Jewellers' staff offer a warm welcome to all and have extensive product knowledge together with excellent customer service skills.
Pyman Jewellers has recently undergone a breathtaking refurbishment; the shop has increased in size, which makes it appear open and modern. The rich red carpet together with the marble floor imported from Italy gives the shop and the customers that extra touch of class and elegance which makes it a much more pleasurable shopping experience for both the clients and staff.
Without a doubt Pyman Jewellers is the most thriving jewellers within the busy and ever growing town of Leighton Buzzard. It is for this reason Pymans prides itself as being the most sought after jewellers in town which stocks the highest quality of jewellery and timepieces.
---
Pyman Jewellers can be found at 43 High Street, Leighton Buzzard and contacted on (01525) 373024
---
This year Miss England's nominated charity is Cancer Research.
All the Miss England finalists will help raise funds but Bedfordshire organiser Emma Allan decided to combine the eco-fashion modelling section of the competition with raising funds for local Bedfordshire Cancer Research charity shops.
All the models have to produce an outfit they have re-cycled to highlight low cost fashion.
Our theme is Denim and I've asked all the girls to include one purchased item from a Cancer Reseach Charity shop into their outfit.
Even if its a bangle or a badge every little helps. Chas Spradbery the official Miss Beds photographer of www.bestmodelimage.co.uk will be photographing all the girls in their eco-outfits, evening gowns and a variety of themed costumes at Bedford Town Football Club on April 24th.
I wanted the girls to have some fun before the big grand final so we are staging a shoot similar to what you see on the cult TV programme America's Next Top Model.
The finalists will be modelling with the footballers as Cheerleaders and doing a simliar campaign to what Posh and Becks did for their Perfume advertisements.
I think its fantastic the players are getting involved, the girls will all be watching the Eagles last game of the season and cheering them on before choosing man of the match who will then judge on the panel at the final. The new date and venue for Miss Bedfordshire is Sat, April 26th, Bedford Football Club, The Club House.
---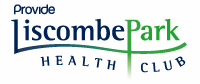 The winner of Miss Beds o8 will be able to lay back and think of Miss England on Monday April 28th when she'll be pampered from head to toe by professional beauticians and masseuses at Liscombe Park Health Spa.
Pedicure, Manicure, Body Massage & Luxury Facial are among the treatments she'll receive as well as a champagne photo shoot in the Jacuzzi with the runner up and third placed contestant.
Emma Allan, Chas Spradbery of www.bestmodelimage.co.uk and Bedfordshire media photographer Roy Bushby will all be on hand to record the day.
The winner's diary day at Liscombe will be featured here on www.missbeds.co.uk.

Liscombe Health Club have been extremely generous, and it's a delight to work with their management team. The prizes they have offered are fantastic and will help our winner get into tip top condition for the Miss England Final.
There will be a representative from the club on the judging panel and they'll be looking for a winner who shines with health and vitality.
I'd like to thank managers Denise and Darryl for all their help and support in securing such an amazing prize. - Emma Allan
---
Daryl Barnes is twenty eight years old and works at Liscombe Park Health Club as an Operations Manager, he is a qualified Personal Trainer and Sports Masseuse. Daryl has worked in the industry for over ten years at clubs both in the North and the South of England.
"The most rewarding aspect of my job is seeing my clients and the members achieve the goals that they have set themselves whether it be weight loss, improving muscle definition or just simply improving their general fitness.
"We are looking forward to hosting the pamper day for the Miss Beds winners and wish all the contestants the best of luck."
---
Denise Allsopp, Liscombe Park's onsite manageress, would like to take this opportunity to also wish all the finalists good luck. Denise and Daryl will be representing Liscombe Park as judges at the final. They'll be looking for a winner who shines with health and vitality and has a great personality.
Denise moved to Leighton Buzzard from Gatwick. "Previous to moving here I managed Effingham Park Health Club. I have been with Fitness Express for two years and have worked within the fitness industry for five years. Some of my previous jobs have ranged from working in small hotels as leisure assistants, right through to Operations & Sales Manager within Dragons Health Club (Crown Sports).".
Denise enjoys road running on a daily basis and working out within the gym, not forgetting socialising with friends when her busy schedule allows.
---