Archived News
July 2010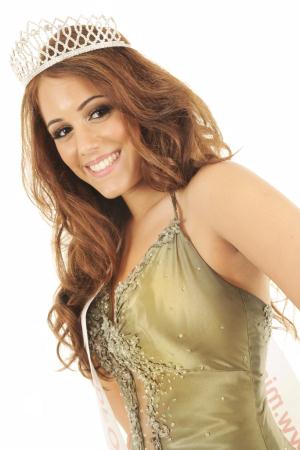 Congratulations to Malin Andersson, winner of Miss Bedfordshire 2010 final.
Malin will go directly through to the grand final of Miss England 2010 to be held at the Hilton Birmingham Metropole as a two-day event on August 31st and September 1st 2010.
Below are a selection of photos from the Miss Bedfordshire 2010 final.
---
Top 3
Runner up was Abbey Dee and 3rd was Jasmine Chavda.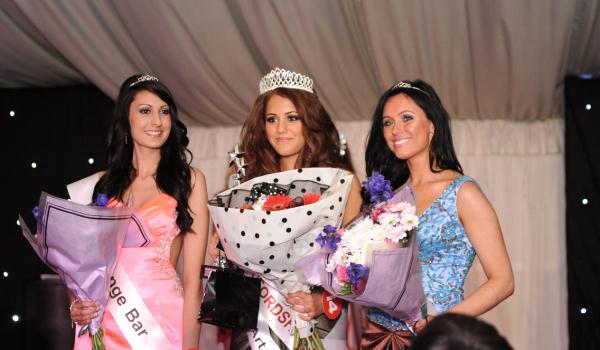 Top 9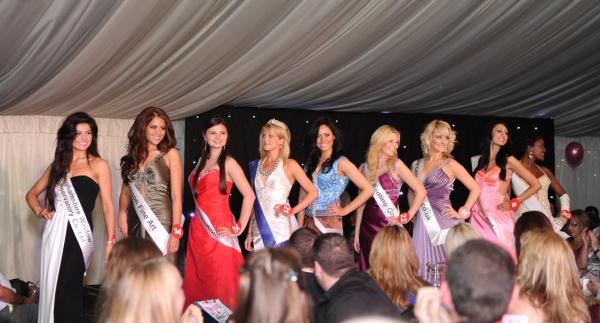 (left to right) Robyn Bevan, Malin Andersson, Yasmin Ryan, Stephanie Perry, Abbey Dee,
Stephanie Warren, Kayleigh Brennen, Jasmine Chavda, Letitia Joseph
Miss Charity 2010
The Miss Bedfordshire organisers are committed to upholding the Miss World ethos of "Beauty with a Purpose" by raising funds for charity. All the Miss Bedfordshire finalists were invited to raise funds for our chosen charity The Variety Club Childrens Charity. The top fundraiser was awarded a sash, crown, trophy and the title 'Miss Charity Bedfordshire' on the night of the final.
Miss Charity 2010 was Jenna Lynch.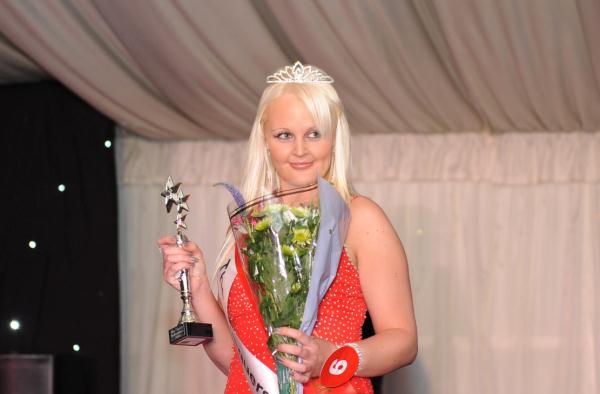 Miss Popularity 2010
In the weeks leading up to the final show the general public had the chance to vote for their favourite contestant. The winner of the Public Vote was crowned onstage and awarded the title 'Miss Popularity'.
Miss Popularity 2010 was Olivia Goodwin.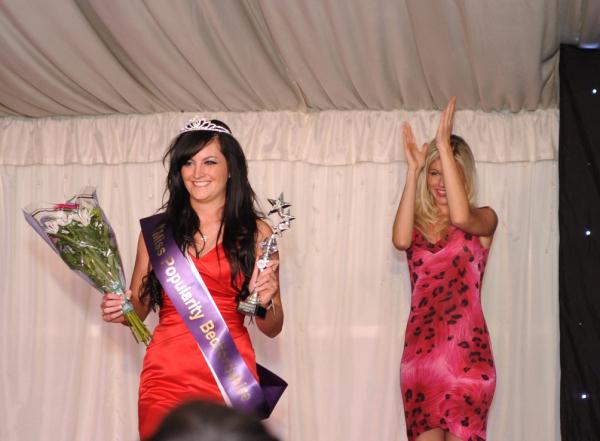 Miss Congeniality 2010
All the finalists took part in a secret ballot just before the show after a full day of rehearsals together to choose the one contestant, who, in their view deserved the title of Miss Congeniality.Stephanie was the one voted by her fellow finalists to win the award.
Miss Congeniality 2010 was Stephanie Perry.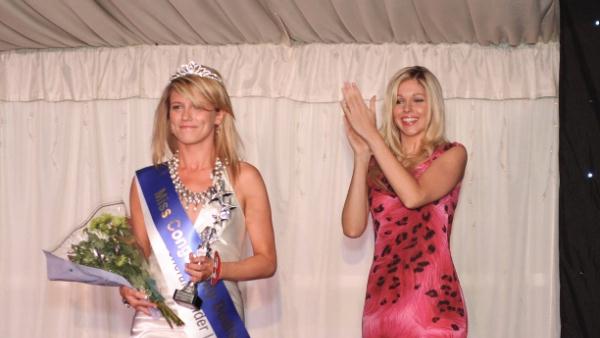 Miss Green Goddess 2010
The Miss Bedfordshire finalists were asked to create an Eco-friendly outfit from re-cycled or second hand materials or to wear a vintage outfit that had been worn before by another generation. All the outfits (below) were interesting and creative but the judges awarded the title of Green Goddess to Sian who created her dress from used carrier bags.
Miss Green Goddess 2010 was Sian Koster.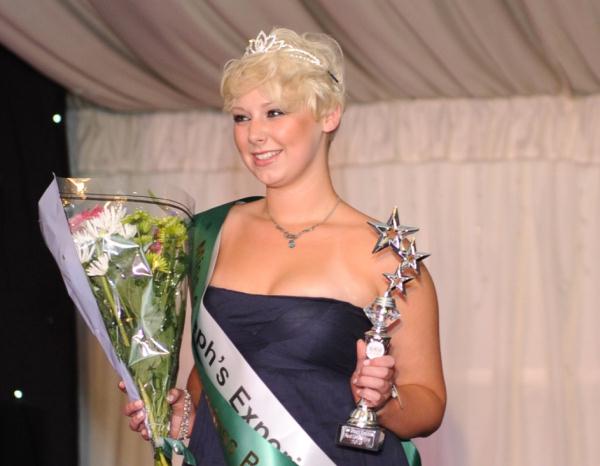 2010 finalists in their Eco-wear (Sian is back row-centre)

All photos from the final taken by Yvonne Barton Photography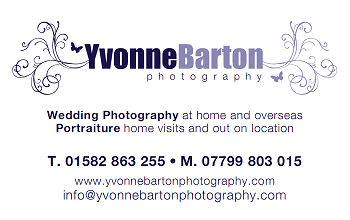 ---
A DVD of Miss Bedfordshire 2010 is now available and can be purchased directly from Film Dimensions. Robert Kirkland-Hay is the Videographer. Contact details for purchasing the DVD are: Telephone 07970 974298 or email [email protected].
---